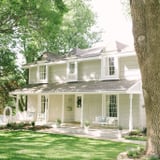 Whether you live in an apartment or a house, mice are a reality many of us will face at some point in our lives. But animal-lover or not, none of us like the idea of sharing our homes with these small but damaging creatures. Mice not only carry diseases and make your home dirty, but also have the potential to cause a ton of damage - especially in large numbers. They chew through almost anything, including the wiring in your walls and even gas pipes. So if you hear the pitter-patter of tiny feet across your floor in the night or discover those dreaded droppings throughout your home, try some of these tricks and say goodbye to these critters for good!
Keep Your House Clean
Mice live their lives in search of food. Wherever they go, they're looking for their next meal and base their decision about where to live on access to food. If you're worried about a mouse infestation or suspect you might have one, the first step is to overhaul your cleaning routine and keep your home as clean as possible. Make sure to keep your countertop free of crumbs at all times, vacuum and sweep your floors regularly, and keep your food in your cupboards in airtight containers.
Tidy Up Outside
If you...