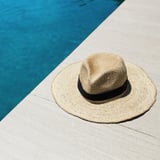 Jet lag can put a damper on a fun trip. To avoid feeling dehydrated and exhausted when traveling, try these easy tricks to prevent jet lag before it happens and to cure it when and if it does. These travel tips will help you enjoy your next big trip even more!
Before you leave for your trip
Start getting on your new schedule before you leave for your trip. If you will be jumping ahead a few hours, try going to bed a little earlier each night starting about a week before your trip. By the time you get to your destination, your body will have mostly adjusted to your new time zone.
Choose an overnight flight. Depending on the direction you're heading when you fly, choosing a red eye can help you get on the schedule of the place you're heading to. You can sleep on the way over and wake up on the time of the place you've arrived at.
Pack a pillow and headphones. Bring along anything that will help you sleep better on your flight. Neck pillows are easy to travel with and can make all the difference in how well you sleep on the plane. Headphones will help block out any noise that may disturb you.
Exercise. Working out can help you relieve nervous energy and tire you out before your...