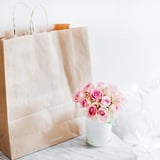 I have always been a bit of an impulsive spender. From the time I got my first credit card, I treated it like a second bank account. I used my monthly income to pay for things like rent, bills, groceries, etc. But the money always ran out before I got my next paycheck, so I used my credit cards to support my spending habits until my next paycheck arrived.
Related:
121 Things to Do Instead of Spending Money
Over the years, I slowly began to accumulate debt. The balances on my credit cards would make me feel a little uncomfortable, so I was always grateful when the banks decided to increase the limits. But then I would continue to spend more and more, and eventually got to the point where I had to consolidate my debt so that I could afford the minimum monthly payment. Each time I went to the bank to ask for help, I honestly thought I was going to start moving in the right financial direction. It wasn't until I found myself completely maxed out that I had to start taking my spending habits more seriously. So I made a plan and paid off $30,000 (Canadian...