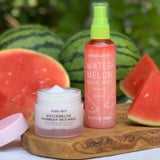 Created by the cosmos, every zodiac sign has a popular Trader Joe's product that aligns with each horoscope's personality and characteristics. The affordable grocer is full of trending items that have both been fan favorite's for years now or are new hits right when they drop, meaning these 12 products are just as individual as each zodiac sign itself. From breakfast and dinner favorites to beauty and home finds, these Trader Joe's items align with every sign based on each one's habits, moods, and key personality traits.
Whether you're creative like a Gemini or loyal like a Cancer, there's a popular (and affordable!) TJ's product that matches your astrological sign. From customers' favorite desserts to secret beauty items you might not have known existed, you'll want to know just which product was made for you. No matter what your rising, moon, and sun signs are, these TJ's finds will resonate with you on a whole new level. Keep reading to see which popular Trader Joe's matches your zodiac sign, ahead.
Related:
Every Zodiac Sign Has a Trending TikTok Recipe That...